FAQ for prospective UCSC Silicon Valley students
Firstly, congratulations for getting admitted to UC Santa Cruz. Here, I have answered some relevant queries for students joining at the UCSC Silicon Valley Campus. Most of this advice is suitable for International students and is only on the basis of what I have experienced here. (Please do not treat these as facts and do your own research.)
Disclaimer: The views and opinions expressed on this page represent the view of the author and do not necessarily represent the official position or views of UC Santa Cruz or the NLP MS Program.

Table of Content
Cost of living:
The place is EXPENSIVE!! You can rent a room for around USD 900-1100 without utilities. The remaining (food+utilities) can come around USD 400-600 per month. Its best to have 2-3 roommates to save on internet/ utilities/ commute costs.
When and Where to find housing?
There is no on-campus housing for SVC. Start finding a place in Santa Clara / San Jose/ Sunnyvale before you arrive. Don't start looking too early as most of the listings for September come up in August.

The best place to look for is facebook groups (links attached) and Zillow. We got our from Zillow. Prebook house tours/ appointments before coming (maybe a week before). You won't be able to book tours on the spot.

Although your i20 document is the proof that you have the required funds to pay rent but landlords are still unwilling to rent to students. So house search can be a little hard if you don't have contacts here. You might need to show liquid assets and also yours/parents financial statements / credit history depending on the landlord.

Make sure to completely read the rent agreement and have your name on the rent agreement. This will be used for verifying govt. documents in the future. Also keep the term of lease till 1-1.5 months after graduation date ( in case you don't have a job till graduation ).
Before coming here:
Setup my.ucsc.edu on your phone as the verifying officer at port of entry can ask anything. I was asked to login and show enrollment both times when entering. Get a printout of everything!! (Everything!!) and have pdfs on phone.

Remember to get a travel health insurance till your quarter starting date as the UCSHIP starts later in September (for fall joining). I got ill just after entering and had to use my travel insurance. Things would have been much harder and problematic had I not bought the travel health insurance.

Setup your forex card and bring some cash. Some international forex cards dont work with Uber (they work everywhere else). Mine did not (ICICI Bank) and Uber did not accept cash. Download Lyft for backup.
After coming here
Get a sim card. AT&T is great and they have an annual plan. I use T-Mobile and its worse than Internet Explorer. You can go for that if you hate yourself.

Open a bank account (Chase preferably) as soon as you come here. This will be used for all university transactions and for any other govt. documents. If you are under 24, you can go for Chase student checking account to avoid any unneccasary added fees which you'd have to pay in a normal checking account. Also ask for a free laundry bag 😜. (Fun Fact: I opened mine on my 24th Birthday. All you need is Motivation Deadline)

Apply for a State-ID whenever possible otherwise you'll have to carry passport everywhere you go. Mandatory Meme!!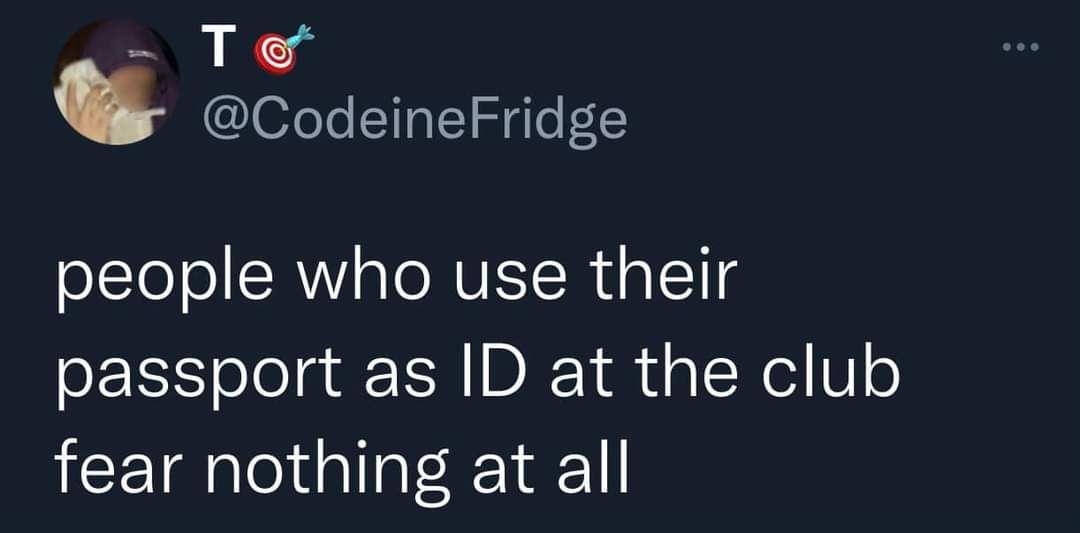 Apply for a credit card. The US works a lot on credit cards and some places only allow CC. I was not able to rent a car without CC. Only few services allow for a credit card as a student without Income/SSN, one of them is Deserve. Brace yourself, referral is coming: https://deserve.com/805C5. Use this and both of us benefit. Also, there's 1% cashback on every transaction.

Setup UCSHIP and download your health insurance ID Card after your quarter starts.

Download your I-94 form few days after arrival. Its your record of entry/exit in the US.
Internship / Job search
Have your resume prepared / reviewed before coming here. Start your internship / job hunt as soon as you come. There are lot of openings in September-December and then gradually decreases with every month. Use UCSC resources for resume feedback and automatic evaluation using JobScan.

Build your LinkedIn profile with updated resume, bio and education/work history. For job search, UCSC recommends Handshake. However, there are not a lot many CS/AI jobs available there. Personally for me, LinkedIn has been best platform for job search.

For SDE / AI jobs, make leetcode your best friend. A question a day keeps unemployment away! You can buy leetcode premium as a group. Premium gives a lot of benefits which have proven very useful for me. The interviews questions for all companies I have interviewed have always been from leetcode past 6 months. (Yes always). Plus their solutions are very well explained.
TA / GSR specific queries
Keep track of TA opportunties before every quarter and apply before deadline. https://grad.soe.ucsc.edu/ta. Make sure to check eligibility criteria (TOEFL/GRE) before coming here as you can opt for LAAD 210 only in your fall quarter if those dont satisfy. Its a 2 credit course (1 hour class every week). You can then do TA from further quarters.

Before accepting TA make sure to check if the TA is in-person or remote. Traveling from SVC to main campus can be expensive and time-consuming. Also confirm your classes don't clash with TA hours. Resolve that by taking a different class.

GSRs are hard/impossible to get as a masters student. You need to contact specific professors you want to work with to ask for any GSR openings.

You can also go for grader jobs in your department. Not sure about the stipend but will make you eligible for SSN.

You can ask professors for independent study instead of GSRs. This is not a paid position but allows you to do research under that prof and adds 2 credits to your degree.
Extras
Lot of places offer high discounts on student accounts. Make sure to check those. I use Amazon Prime (6month student), Grubhub, Spotify. UCSC email allows Oreilly account for free which I use heavily in phone/pc.

Almost all information is available on UCSC website but most people forget to check that. Check on UCSC first and then elsewhere.

For groceries, you can buy them in-person in your nearest shop or you can use instacart for home delivery. We order all groceries from instacart as it saves time, money (MEME Time!!) and there are lot of stores available. You can also order from costco without membership here.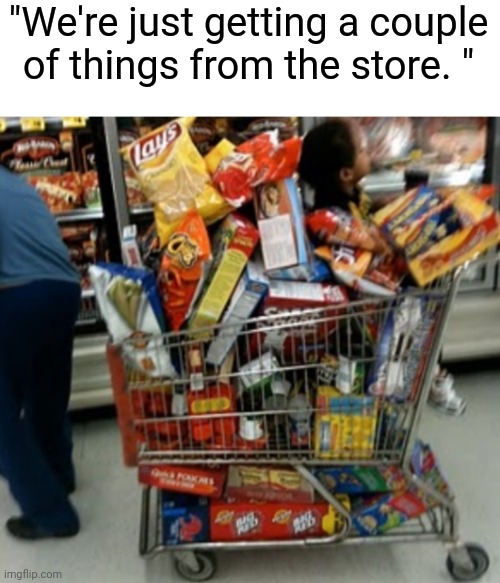 If you want to leave US for travelling abroad after entering during your F1 Visa, make sure to get travel signature before leaving. For all travel/ visa related queries check ISSS. You can mail them as well. They are very quick in responding.
I'll be updating this page as I get more queries. Email me kartik@ucsc.edu or connect with me on LinkedIn for any more doubts.